Product Description
Protection with Style
Made out of high quality polyurethane (PU) leather and soft interior lining, GreatShield SHIFT LX will protect your LG G3 from unwanted scratches and blemishes from everyday use. This GreatShield Quick Circle flip case snaps directly onto the back of your LG G3, replacing the original rear battery cover that came with your device.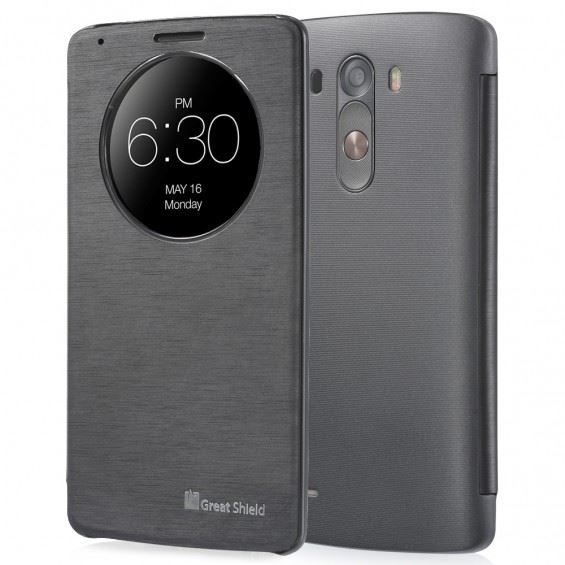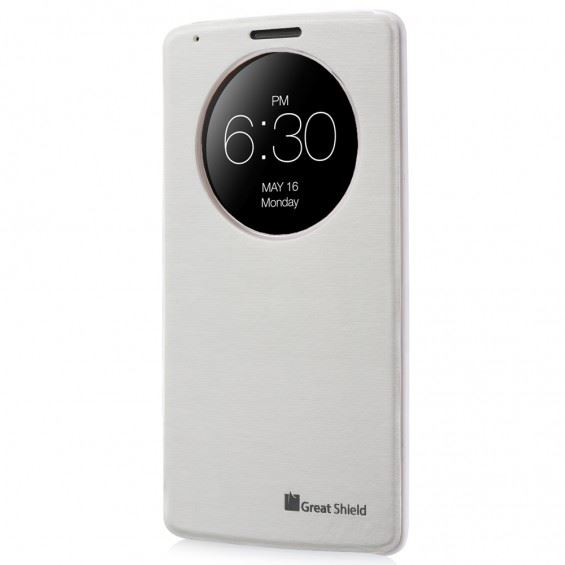 Quick Circle Conductive Window
Designed with conductive window, you can quickly view the time and battery life of your LG G3 without having to flip the cover.
Auto Sleep/Wake Function
The GreatShield SHIFT LX case comes with sleep wake function which automatically wakes up the device when the flap is opened and puts the device to sleep when closed. This smart feature preserves the battery life of your LG G3.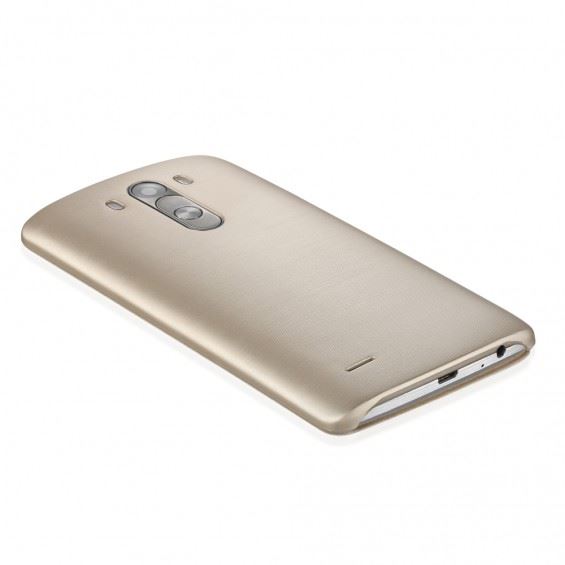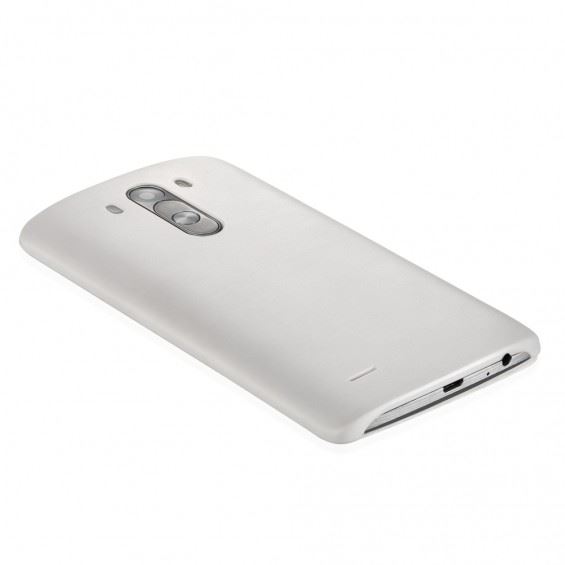 Effortless Access Design
The GreatShield SHIFT LX cases are reinforced with precision cut-outs to suit the LG G3 and give it effortless access to all ports, buttons, and features.