Product Description
Slim Hybrid Protection
With just 2.0mm thin and weighs less than 1.5oz, GreatShield RETAIN for LG G3 is engineered with polycarbonate (PC) hard plastic and thermoplastic polyurethane (TPU) bumper case that withstand shock and impact from everyday use.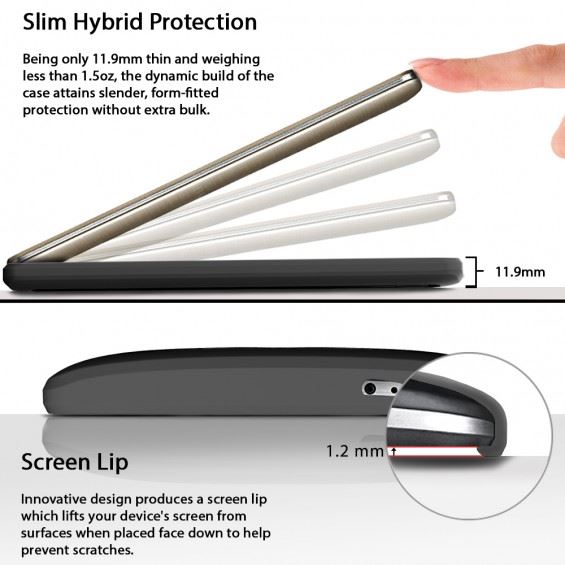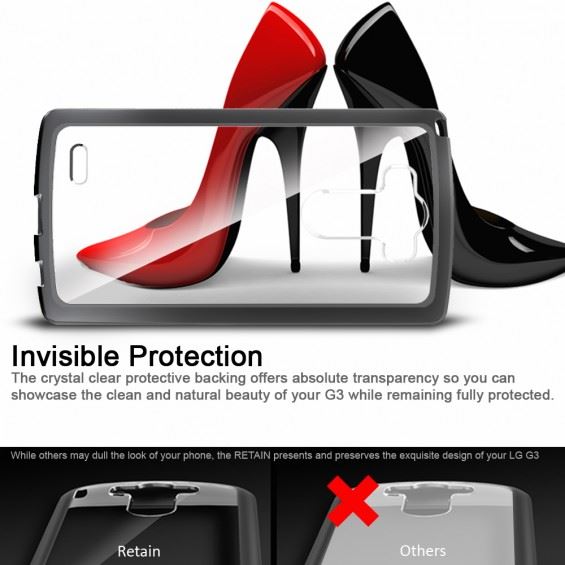 Transparent Polycarbonate (PC) Back
The clear and transparent polycarbonate (PC) back panel does not only protect the back of your LG G3 from unwanted scratches, dust, dirt, minor drops, and bumps; the transparency of the case also retains the original design of your LG G3.
Thermoplastic Polyurethane (TPU) Bumper Frame with Corner Guard
The shock absorbent thermoplastic polyurethane (TPU) with CornerGuardTM technology protects your LG G3 and disperses the force from shock and impact through the TPU frame.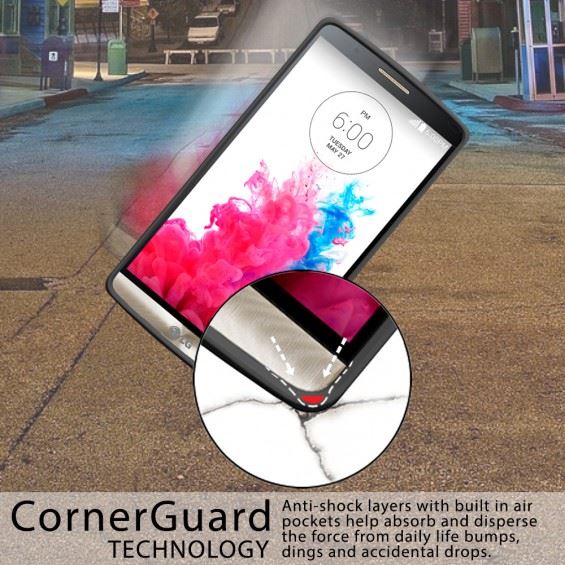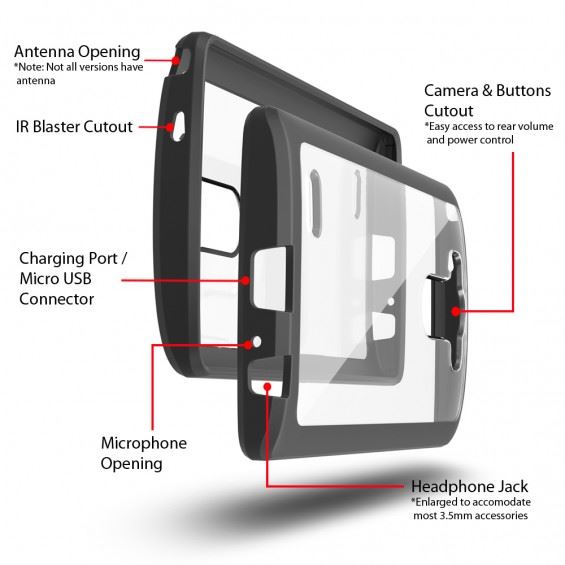 Rear Camera and Buttons Compatible
GreatShield RETAIN for LG G3 comes with a uniquely designed tapered edge rear camera and buttons cutout so you can use your power and volume buttons comfortably.
Effortless Access Design
The GreatShield RETAIN is reinforced with precision cut-outs to suit the LG G3 and give it an effortless access to all ports, buttons, and features.